HOMEWARE & SMALL DOMESTIC APPLIANCES | DGADGET.co.uk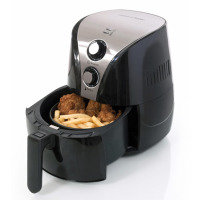 Make your life easier when preparing and cooking meals with a range of kitchen appliances that take the strain out of preparation, speed up preparation and cooking, and in many cases create meals in a more economical and environmentally friendly way. Many of these gadgets would also make ideal Christmas presents for the chef or baking enthusiast in your family.
Read

less

...
The DGADGET.co.uk Food Processing store has everything you need to blend, chop, slice, grind, juice and much more. A multi-tasking food processing appliance can save you money and washing up! It will also allow you to create healthy meals for the whole family. Our soup makers will also allow you create tasty soups and sauces, combining blender with kettle to prepare and boil your vegetables.
There are no products listed under this category.